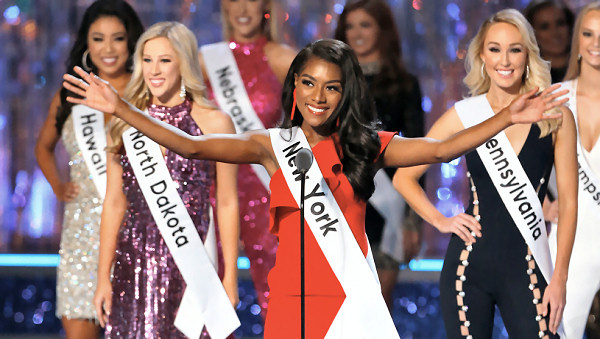 The Miss America Organization has announced that the 2020 competition will air live on NBC from the Mohegan Sun casino in Uncasville, CT at 8-10 PM EST on Thursday 19 December 2019.
The Miss America pageant was first held in 1921 in Atlantic City, NJ so as to extend that resort's summer season beyond Labor Day. The event continued to be held in Atlantic City until 2005 when it moved to Las Vegas, only to return to Atlantic City in 2013.
In 2018, organizers dropped the event's iconic swimsuit program in favor of an enhanced evening-gown competition. But that decision doesn't resonate well with everyone - 52% of respondents to a recent poll said they favor bringing back the swimsuit competition.