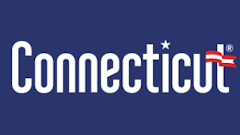 The Connecticut Office of Tourism has advised the boards of the state's Eastern and Western Regional Tourism Districts that they are in breach of contract with the State for reasons related to how the Districts handled State funds provided to them for tourism promotion.
The State has asked the 2 districts to provide reports of how State funds were spent, and any unspent amounts.
The Districts argue that how they spent funds and why some are unspent are what they are because they have no staff and tight contract deadlines gave them little time to contract with suppliers.
CT Tourism Director Randy Fiveash points out that the Central District received its funds at the same time and successfully allocated them per contract because they were prepared when the funds landed.
The Connecticut tourism industry has a long history of wrangling over who should promote the State and who should pay. See the Related Articles, below.