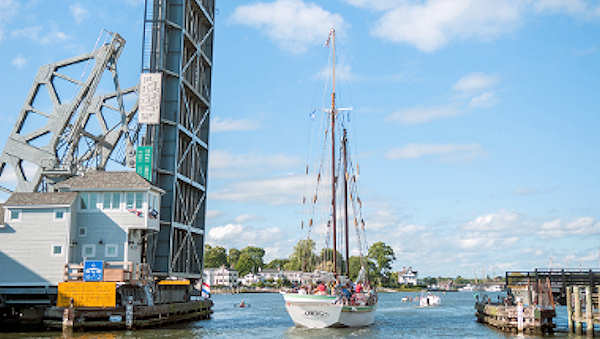 The Eastern Regional Tourism District of Connecticut is offering a total of $180K - up to $25,000 per recipient - in matching grants for local tourism marketing.
The program is open to businesses, nonprofits and municipalities. Go here for eligibility requirements.
Successful applicants will receive funds equal to 2X the funds they raise up to $5000, plus 1:1 matching funds of up to $15K for any additional funds raised, up to a project cap of $25K.
The $180K for these grants has been set aside out of the $400K the District receives annually from the Connecticut Office of Tourism. Accordingly, the State has reserved to itself the right of final approval of any marketing campaigns proposed under this initiative.
To date, 2 grants have been awarded:
Think Mystic is a partnership of Mystic Seaport Museum, Mystic Aquarium and Olde Mistick Village. Olde Mistick Village has pt up $25K, and the others have contributed use of their websites. Grant funds will be used to redesign the Mystic.org website, and for sponsorship of Channel 8 during the holiday season. Go here for Think Mystic's (empty) Facebook page.
Wide Open is an initiative of the Last Green Valley Heritage Corridor - made up of 26 towns in the Eastern District - which has put up $25,800. Grant funds will be used for print and social media advertising. Website is here.
The District will accept applications until 31 October (date possibly to be extended).