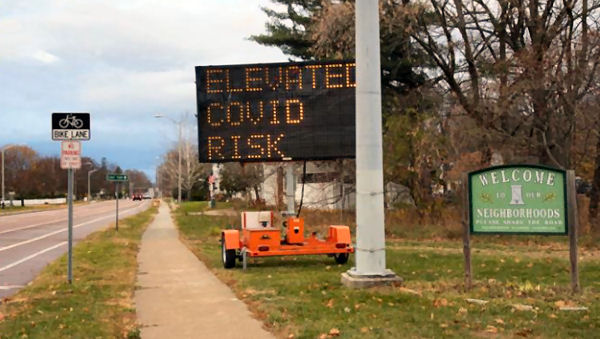 Vermont Gov. Phil Scott announced on Friday an extension of the state's State of Emergency and an addendum to his Executive Order of 13 March 2020 requiring that, effective Saturday 14 November:
Multi-household gatherings, public and private, indoor and outdoor, including those incidental to ceremonies and holidays, are suspended until further notice.
Restaurants must close in-person dining at 10 PM every day.
Bars and social clubs are to close until further notice.
Youth and adult sports activities not sanctioned by the Vermont Principals Association are suspended until further notice.
All businesses, non-profits and government agencies shall reinstitute telework policies to the maximum extent possible.
As of 10 November, Vermont suspended its list of exempt visitor source markets and implemented mandatory quarantine - 14 days or 7 days followed by negative test - for anyone traveling or returning to the state.