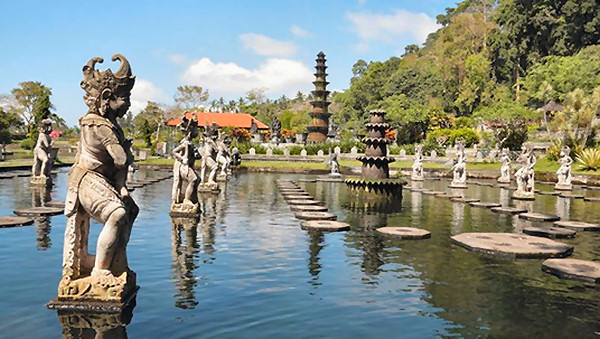 Tirta Gangga royal water garden in Karangasem, Bali, Indonesia
London-based travel magazine Conde Nast Traveler has released its 2019 list of Top 20 Countries in the World as chosen by online vote of 600,000 registered readers (median age late 30s), who rated countries on a 100-point scale:
Indonesia 92.78

Thailand 92.37

Portugal 91.94

Sri Lanka 91.79

South Africa 91.59

Peru 91.28

Greece 91.18

Philippines 90.63

Italy 90.62

Vietnam 90.46

Turkey 90.15

Japan 89.74

Mexico 89.70

Tanzania 89.62

Israel 89.54

Colombia 89.41

New Zealand 89.11

Ireland 89.08

Cambodia 89.03

Croatia 88.83
Some of those selections - like Turkey and Israel - surprise me.
Here's a breakdown of countries by region:
Asia-Pacific 9
Europe - Western 4
Africa & Middle East 3
Americas 3
Europe - Eastern/Central 1
However, note that the World Economic Forum's list of Top 10 Best Countries to visit released in September includes only two of the Conde Nast Traveler Top 20: Japan and Italy.
Is the Conde Nast Traveler readership strongly skewed toward Asia-Pacific? Because we know from research by Tourism Economics that 7 of the top world cities for international arrivals in 2019 are there, as are 5 of the top 10 for international departures.
Interesting.