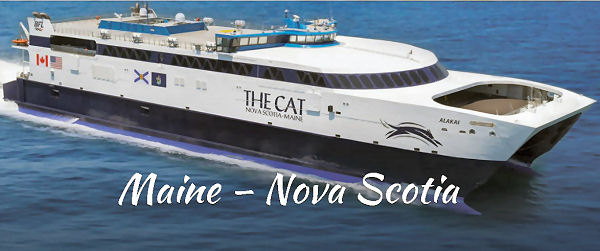 Bay Ferries Chairman and CEO Mark MacDonald announced on Friday that because of uncertainty as to when border and public health restrictions associated with the COVID-19 pandemic might be removed, the Cat ferry won't operate in summer 2020.
The Cat service had been scheduled to begin Friday.
By mutual agreement of the governments, the US - Canada border has been closed to non-essential travel since March.
Construction delays at Bar Harbor prevented the ferry - the costs of which are subsidized by the Province of Nova Scotia - from running in 2019.
The Cat will remain berthed at Charleston, SC until summer 2021.