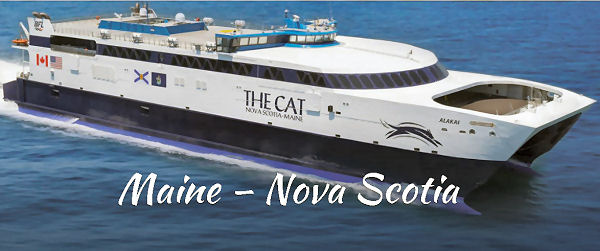 Bay Ferries has announced a start date of 26 June for its 2020 season of service between Bar Harbor, ME and Yarmouth, NS.
One daily round trip is planned from 26 June to Labor Day, then 6/week until 13 October.
Tickets are on sale now.
The Cat didn't run in 2019 because the ferry terminal and USCBP facilities at Bar Harbor were under construction throughout the year. Current status of this situation per Ferries.ca today is:
"Throughout the fall and winter of 2019/2020, Bay Ferries has worked closely with United States Customs and Border Protection ("USCBP") in the continuation of approval processes and in ongoing construction at the Bar Harbor ferry terminal. Bay Ferries believes that the remaining work can be completed in accordance with a project plan developed in collaboration with all contractors and USCBP."
Will the 26 June start date be doable? Stay tuned for updates.