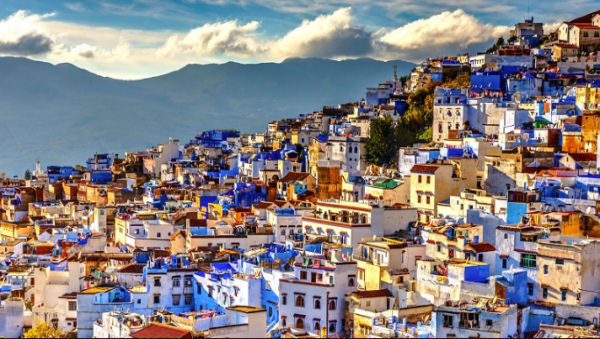 In its recent Tourism Highlights 2018 report, the UN World Tourism Organization lists these as the 5 most visited countries in Africa:
Morocco (pictured above) had over 12M international visitors in 2018. Attractions include local markets, Moorish architecture, red-sand desert.
South Africa had 8.6M visits in 2018, despite economic recession, visa restrictions and water problems in Cape Town. Beautiful, vibrant cities are the main attraction.
Tunisia saw 5.72M visitors in 2018. Beautiful cities with architecture reminiscent of the Greek Islands and Andalusia.
Egypt had 5.26M visitors in 2018, with the pyramids the main attraction.
Zimbabwe had 2M+ visitors in 2018. Victoria Falls are #1 attraction.