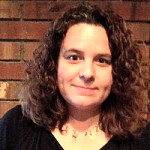 VT Gov. Phil Scott has announced in a media release that current VT CMO Heather Pelham will henceforth retain that position and be double-hatted as Deputy Commissioner of the Department of Tourism and Marketing.
Tourism Commissioner Wendy Knight who was appointed by Scott 2 years ago said:
"Heather's creativity and collaborative leadership will be essential as the department continues to innovate its marketing efforts to get the most value out of the investments we make, and to maximize the impact of our work for Vermont."
Not sure what's going on with Vermont tourism since the State opted out of New England regional DMO Discover New England last year.
Watch this space.