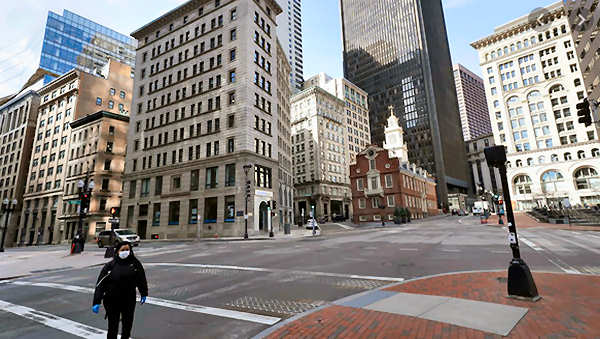 New data from STR show hotel occupancy in greater Boston in the first week of April 2020 at 11.4% vs. nearly 78% in the same period in 2019, RevPAR at less than $14 vs. $168.
About half the 75 +/- hotels in Boston and Cambridge are now closed, cutting available room supply from 25,000 to 14,000.
More than 89,000 Massachusetts restaurant and hotel employees had filed unemployment claims as of 4 April 2020.
Absence of paying hotel guests is also seriously impacting tax revenue for Boston, the State of Massachusetts and the Convention Authority.
Travel through Boston Logan Airport is down 93% from a year ago.
And Massachusetts officials are expecting the spread of COVID-19 to continue to surge until at least 20 April.
National Institute of Allergy and Infectious Diseases Director Dr. Anthony Fauci said on Sunday that public officials could consider measures to reopen parts of the US for business in May, but that any return to normal life nationwide would occur in a "gradual" or "rolling" fashion.
Stay tuned for updates.