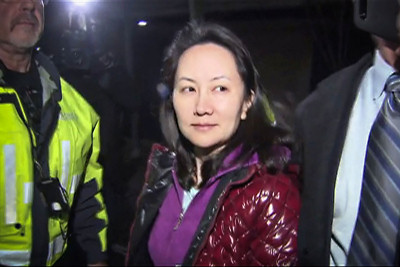 Huawei Technologies CFO Meng Wanzhou
Canadian Touriam Minister Melanie Joly
The Government of China has detained 2 Canadian citizens - one a former Canadian diplomat - and is investigating them for suspicion of activities endangering China's national security.
Canadian PM Justin Trudeau and US President Donald Trump have booth characterized China's actions in detaining the Canadians as "unacceptable".
This follows the arrest in Canada of Huawei Technologies executive Meng Wanzhou at the request of the USA, for extradition to be investigated in regard to alleged violations by Huawei of American trade sanctions against Iran. Ms. Meng has since been released in Canada on $10M bail.
As this situation is going forward, Canadian Tourism Minister Melanie Joly has canceled her planned visit to China this week for the closing ceremony of the Canada-China Year of Tourism 2018
In China, there are rumblings about boycotting Canadian products in retaliation for the arrest of Ms. Meng.
With China displeased with the USA on account of the Trump Administration's tariffs, there should have been a terrific opportunity for Canada to poach prospective Chinese tourists who otherwise would have visited the USA. We may now have a whole new ballgame.
Stay tuned.