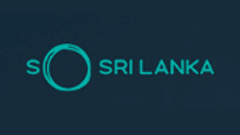 The Tourism Development, Wildlife and Christian Religious Affairs Ministry (!?) says it's preparing to present its Rs.3B global promotion campaign to the Sri Lanka Cabinet as soon as it receives input from the incoming chairmen of the Sri Lanka Tourism Promotion Bureau (SLTPB) and Sri Lanka Tourism Development Authority (SLTDA).
But appointments of those chairmen is on hold pending vetting by PM Ranil Wickramasinghe.
Accordingly, launch of the campaign - originally planned for ITB Berlin in March - may have to be delayed at least until the Arabian Travel Market 28 April - 1 May.
Issuance of RFPs for ad agencies is also on hold, pending Cabinet approval of the campaign plan.