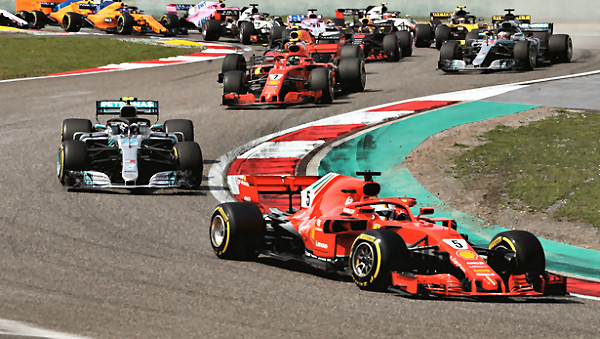 At 4 AM US Eastern time this morning Formula 1 CEO Chase Carey announced that although the French Grand Prix scheduled for late June has been canceled because of the COVID-19 pandemic, F1 is "increasingly confident" that the 2020 season will begin the weekend of 3-5 July with the Austrian Grand Prix.
In September, October and November races are planned for Europe, Asia and the Americas, with the season to finish in the Gulf in December with Bahrain and the traditional finale in Abu Dhabi - 15 to 18 races altogether.
Note that Carey expects "the early races to be without fans."
Also this morning Silverstone chief Stuart Pringle announced that if the 2020 British Grand Prix - originally scheduled for July - takes place, it will be without fans.
Stay tuned for updates.