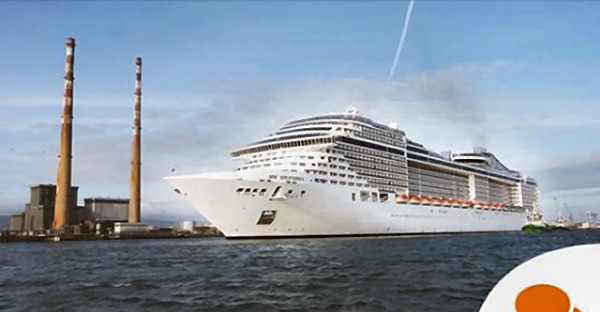 In a move intended to enable the port to handle larger quantities of freight from the EU that are expected post-Brexit, Dublin Port has recently announced a plan to cap cruise ship visits at 160 in 2019, 140 in 2020, then 80 for 2021-2023, and perhaps begin expanding capacity after that.
Opponents have formed an All-Ireland Cruise Ship Action Group headed by Excursions Ireland CEO Niamh McCarthy has called on the Government to block the planned caps.
Impact of the caps could go beyond Dublin and affect Belfast, Waterford and Cork as well, since Dublin is the linchpin in cruise itineraries that include Ireland.
How real is the need for additional freight capacity at Dublin post-Brexit? Somebody somewhere must have studied this, but I don't see any quantitative evidence coming from Dublin Port. Surely the opponents are correct about the impact on cruise tourism.
What's Minister for Transport, Tourism and Sport Shane Ross doing to help resolve this situation?
Stay tuned.